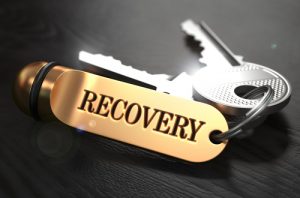 At Desert Hope, our goal is to give you the tools to stay on the journey of recovery after you leave rehab. We have numerous options for you to continue your focus on sobriety once you've completed inpatient treatment. From our outpatient treatment programs to our sober living facility, Desert Hope provides you with what you need to stay in recovery from drug and alcohol addiction.
Partial Hospitalization Program (PHP)
The partial hospitalization program at Desert Hope provides substance use disorder treatment at least 5 days per week for at least 6 hours per day. This highly structured treatment program includes individual therapy, group therapy, and more. Partial hospitalization is the most intensive outpatient program.
Intensive Outpatient Program (IOP)
The Desert Hope IOP provides planned and structured outpatient substance addiction treatment services for at least three (3) hours per day and at least three (3) days per week. We provide a range of treatment services that includes individual, family, and group therapy. In addition, we offer psychoeducation, medication management, and adjunctive therapies.
IOP clients do not require extensive medical monitoring and typically do not have serious, uncontrolled medical issues. IOP treatment is offered as a stand-alone level of care or a transitional level of care, such as following residential treatment.
Outpatient Program (OP)
Desert Hope Outpatient Center's regular outpatient program provides an option that is more flexible and less intensive than the partial hospitalization and intensive outpatient programs.
Our clients play an important role in decisions about their treatment and collaborate with their treatment provider(s) to determine treatment objectives that are realistic. Since each individual entering our doors has their own experiences and needs, the client's treatment provider(s) take into consideration many factors when developing his/her treatment plan.
Sober Living at Resolutions Las Vegas
Our recovery residence, Resolutions Las Vegas, is the perfect place for individuals either newly in recovery from addiction or those who need additional support as they navigate the recovery journey.
Resolutions Las Vegas is a safe, substance-free residence where you'll live with individuals who share your experiences and can support you (and whom you can support) in sobriety. Features and amenities at our recovery residence range from daily gym access to chef-cooked meals.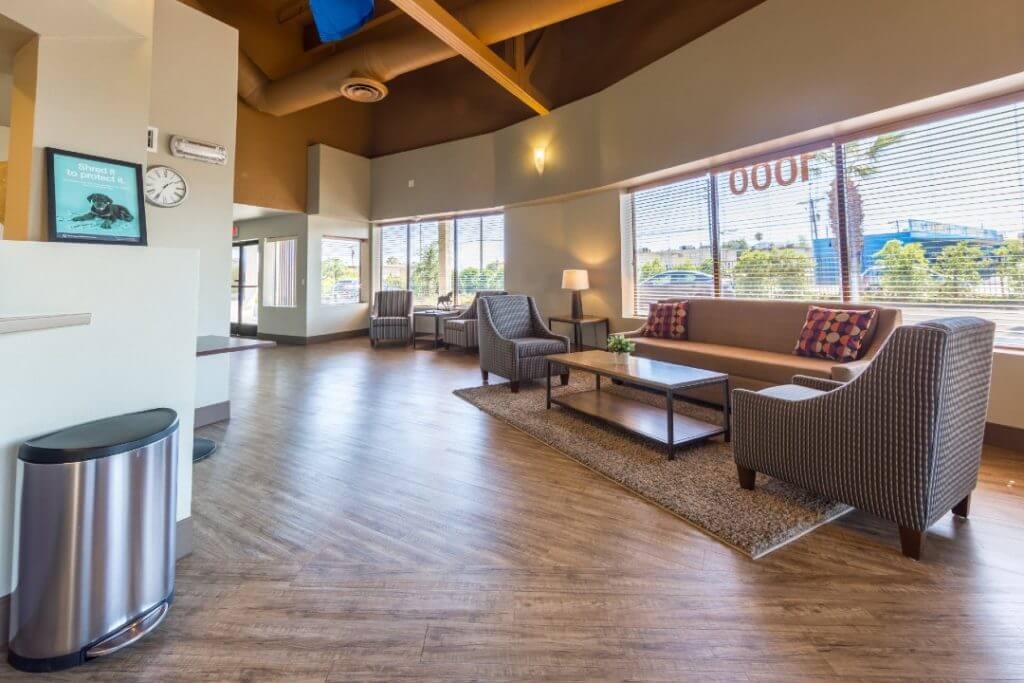 Outpatient Therapy Types
Desert Hope outpatient clients will have access to therapy in multiple formats.
Individual Therapy
Whether you're participating in our PHP, IOP or outpatient program, you'll be assigned a primary therapist to work with while you're in the program. Throughout your program stay, you will meet regularly to discuss your rehabilitation progress, recovery plan, aftercare goals, issues, and concerns. Your primary therapist will meet with you, your partner, and family members (with your consent) throughout your treatment along with other members of our multidisciplinary staff to help you on your way to recovery.
Group Therapy
Clients attend group therapy during treatment, including process groups, targeted addiction-themed group discussions, recovery skills building groups, and optional 12-step groups. Many of the therapies conducted at Desert Hope Outpatient Center will be conducted in a peer group setting, which has been shown to help people in recovery form supportive relationships with others who share their substance abuse histories (SAMHSA, Treatment Improvement Protocol 41). Process groups will vary in topic, but will address the concerns, struggles and challenges of living with substance addiction and maintaining sobriety.
Family Therapy
We recommend family sessions for all IOP and OP clients. The reality is, family members are almost always involved and touched by substance addiction both before and after your recovery. When you arrive, we'll talk with you about whether your family members would be open to attending therapy onsite at Desert Hope Outpatient Center or via tele-therapy sessions, using webcams or other conferencing technology. Throughout your treatment, you and your family will engage in individualized family therapy as appropriate and as indicated by the treatment plan.
Aftercare Recovery Groups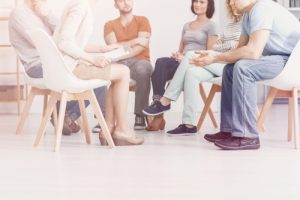 During your treatment at Desert Hope Outpatient, you'll participate in several therapeutic groups to share feelings and experiences with other clients in recovery. Each group has a specific focus, including skill building groups, process groups, and psychoeducational and didactic groups. You'll develop effective strategies for overcoming future sobriety challenges and triggers, and you'll leave treatment with a specific plan to help you re-enter your life at work, within your family, and as a part of your community.
We want you to leave our program equipped with an arsenal of recovery skills and knowledge to continue a successful and newly sober lifestyle. That's why we offer a series of Aftercare Recovery Groups to address common aftercare issues, challenges and topics.
Currently some of our Aftercare Recovery Group topics include:
Post-Acute Withdrawal Syndrome (PAWS)
Relapse Prevention Skills
Planning Your Aftercare
Cravings & How to Manage Urges
Spirituality in Recovery
Medication Management – Staying Compliant
Addiction & Brain Chemistry
Addiction – A Progressive Disease
Incorporating Healthy Life Skills into Recovery
Recovery on the Job – Employment Concerns
12-Steps & Recovery
Stages of Change
Addiction Recovery with a Co-Occurring Disorder
Family Intervention & Education Programs
Aftercare Recovery Group Special Topics
Our aftercare recovery group sessions often include special topics, designed to address issues commonly encountered both in and after treatment. Our current special topics groups include:
Grief & Loss Support
In this group, anyone whose life has been impacted by loss or grief can connect with peers who share similar experiences. In addition to receiving support from others, supporting your peers in similar situation can be a healthy and productive way to relieve the isolation that comes with the grief process. This support gathering is unlike other addiction recovery groups, and is facilitated by an experienced therapist who provides a safe and caring environment where you can process and cope with feelings specifically related to grief and loss.
LGBT Support
This group is designed to provide additional resources and peer support for any client dealing with gender identification and/or sexual orientation issues. The LGBT group welcomes you, your family members, and relationship partners in the gay, lesbian, bisexual, or transgender community.
Wellness Programming
In addition to clinical outpatient treatment, we work hard to promote the importance of wellness, eating a nutritional diet, and building physical activity into your new sober lifestyle. Staff members from the Desert Hope Residential facility will speak on a wide range of interest areas, including skills for healthy living, HIV-related concerns, and substance abuse–related medical risks.
Recovery-Oriented Challenge Therapy
Regardless of your level of care, you'll have the opportunity to participate in recovery-oriented challenge therapy activities. During these dynamic team building and self-esteem exercises, you'll work in collaboration with your treatment team in robust, challenging events outside of the treatment setting.
One of our most popular challenge therapies is our supervised "Ropes" challenge course. Other activities may include traditional team sports, hiking, rock climbing and more. Designed to reintroduce you to examples of sober pleasures and activities, these exercises also illustrate ways to manage your post–outpatient treatment leisure time in a healthier way, supporting your long-term recovery.
Co-occurring Disorder Treatment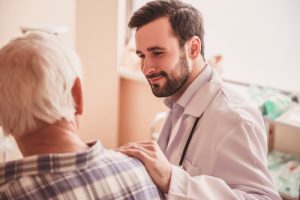 Our treatment programs are designed for individuals with substance use disorders with or without co-occurring mental health disorders. However, depending on the severity of a person's mental health problems, Desert Hope may not be an appropriate fit. You can contact AAC and ask if Desert Hope might be the right fit for you or your loved one.
Individuals who are identified as having co-occurring mental illness will receive treatment that addresses both the addiction and co-occurring mental illness. Research indicates that integrated treatment that addresses both mental illnesses and substance use disorders likely provides better results for individuals with co-occurring disorders.
Additional Outpatient Services
Medical & Psychiatric Sessions
At some point during your IOP or OP program, though you meet outpatient treatment admission criteria, you may also benefit from additional services such as medication and medication management, or psychiatric care. If this is the case, we will integrate appointment times into your day program as advised by your multidisciplinary treatment team. Should you have a medical condition upon admission into Desert Hope Outpatient Center, we will communicate with your treating physician to coordinate care or additional medical observation if clinically indicated.
Psychoeducational & Didactic Groups
In addition to group therapy focused on flexible peer discussions, you will also attend psychoeducational and didactic groups as a part of your IOP or OP treatment. These groups address common issues encountered by people in recovery, delivered in a "classroom" setting designed to teach post-treatment coping skills and prepare you with recovery strategies to use following your addiction treatment program. In these special group settings, you will learn techniques and options to control how you respond in future high-risk situations that might threaten your sobriety
12-Step Work
Many people in substance addiction treatment programs at all levels of care participate in 12-step based programs, such as Alcoholics Anonymous or Narcotics Anonymous. For our Desert Hope Outpatient Center clients, we encourage attendance and participation in 12-step groups to complement our curriculum while you're in treatment, as well as following treatment, which has been shown to increase lengths of abstinence.