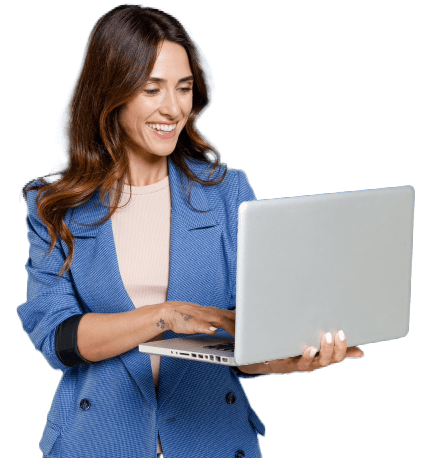 Las Vegas Alcohol & Drug Detox
Start Your Journey to Recovery with Drug & Alcohol Detox in Las Vegas
Learn more about the care & support available during detox or check your insurance coverage for addiction treatment benefits.

* These fields are required
Las Vegas Medical Detox for Drugs & Alcohol
One of the common characteristics of a substance use disorder (SUD) is physical dependence on the substance(s) being misused.1 Physical dependence occurs when the body becomes so used to the drug that it thinks it requires the drug in order to function normally. When substance use is ceased or drastically reduced, the body can develop withdrawal symptoms and drug cravings can occur.2 Our inpatient rehab facility in Las Vegas offers a medical detox program for drugs and alcohol.
What is Medical Detox?
Medical detox offered at Desert Hope makes the withdrawal process safer and more comfortable by enabling staff to safely treat any potentially dangerous health issues patients may develop and administer medication to minimize withdrawal symptoms if needed2
An effective medical detox program involves 3 pillars:1
Evaluation
Stabilization
Facilitating continued treatment.
Upon admission to our Las Vegas detox facility, each patient is evaluated by medical staff to learn important information that will be used to ensure safety and efficacy of their individual treatment plan. Necessary information to be gathered includes:1
Which substances the patient has been using and to what extent (often ascertained through a blood test).
Any past or present medical or mental health conditions.
Psychosocial issues such as family problems or legal issues
During stabilization, medical detox patients at our Las Vegas inpatient and detox facility each stay in dual-occupancy rooms, benefiting from 24-hour supervision from medical staff who will provide medications and supportive care to ease discomfort and to prevent or manage any complications.
The final mainstay of detox—facilitating entry into continued care—is critically important for many patients, as detox alone will do little to address the psychological and social aspects of addiction. Without this, patients may not have the chance to develop the tools they will need to maintain their recovery and may be at high risk for relapse after detox.1,3
How Long is a Drug Detox Program? 
The medical detox program at Desert Hope generally takes 5-7 days, but can last longer depending on the patient's substance use history, health, and other factors.
There are several factors that may influence the severity and duration of detox. These can include the following:
Polysubstance use: Use of more than one substance concurrently can complicate withdrawal.1
Duration of use and average dose: Using a substance for a long period of time or in high doses may lead to severe dependence and a more prolonged or difficult withdrawal.1,4
Co-occurring medical or mental health conditions: Certain medical or mental health issues can exacerbate the detoxification process. Conversely, withdrawal may also worsen symptoms of co-occurring disorders.1
Some patients only require short-term medical detox programs, whereas others may require a month-long inpatient rehab program or a 2-3 month addiction treatment program.
What Happens After Drug Detox?
Detox programs physically prepare the patient for continued treatment, which can take many forms. Desert Hope applies evidence-based practices in various types of addiction treatment settings, including:5
Addiction treatment is most effective when the setting and duration are adjusted based on the patient's treatment needs. While some people may benefit from a short-term program that may last just a few weeks, others may need a program that lasts for a month or longer. Some people will do well in an outpatient program after detox while others will need the 24/7 supervision of a residential facility. Matching the patient's needs with the appropriate treatment is crucial.
At Desert Hope, we individualize each patient's care plan to prepare them for long-term recovery. We also make sure that every patient leaves treatment with a plan for aftercare and an invitation to attend our weekly 12-Step meetings and our alumni events.
What to Expect in Medical Detox: An Average Day at Desert Hope
What to Expect in Medical Detox: An Average Day at Desert Hope
An Average Day in Medical Detox
8:30 am
Morning motivation and goal setting
1:45 pm
Relapse prevention training
From  and morning motivations to  and relapse prevention, there are many things to expect from medical detox at Desert Hope.
Patients that enter the medical detox program at Desert Hope will be initially housed in the Serenity Suite, where they will undergo their evaluations. After 2-5 days, most patients will be transferred to the Hope Suite for the remainder of their time in detox. Detox patients receive 24-hour monitoring and access to treatment advocate support and care.
Patients that are medically cleared will begin one-on-one counseling and group therapy right away. However, if patients are feeling ill, they can request to be medically excused.
Should a patient who completes detox decide to stay at the facility for residential treatment, they can access the many amenities offered at Desert Hope, including the fitness center, indoor and outdoor recreational activities, and more.
Please note that cell phone access is prohibited during medical detox, per our cell phone and electronics policy.
Health Insurance Coverage for Medical Detox in Las Vegas
Health Insurance Coverage for Medical Detox in Las Vegas
Most insurers are required by law to provide coverage for addiction treatment;8 however, the extent of coverage and where patients can obtain covered treatment vary between policies.
Desert Hope accepts many major insurance providers, including:
Check your insurance coverage for addiction treatment by submitting the confidential . All you need is an email address, the name of your insurer, and your policy number.
How Much Does Drug & Alcohol Detox Cost in Las Vegas?
The cost of addiction treatment may depend on several factors, such as:
If insurance is used and to what extent coverage can be provided.
The facility and level of care (i.e., inpatient or outpatient detox).
The duration of time spent in treatment.
Fortunately, there are ways to pay for addiction treatment that make the costs more manageable if you don't have insurance or you are concerned about the costs your plan may not cover. For example, some Las Vegas detox facilities—including Desert Hope—offer financing and other payment options.
Why Choose Desert Hope?
Desert Hope Treatment Center, located just one mile from the infamous Las Vegas Strip in Nevada, offers a variety of services to treat substance use disorders and co-occurring disorders. These services include medical detox, inpatient rehab, outpatient treatment, and aftercare. We also abide by the Desert Hope 90-day brand promise, guaranteeing that anyone that completes 90 consecutive days in treatment at an AAC facility (in any level of care) qualifies for a complementary additional 30 days of treatment should they suffer a relapse.
If you've lost control of your substance use, it's not too late to get help. Staff at Desert Hope will make the withdrawal process safe and as comfortable as possible, while helping you build the necessary skills to stay in recovery when your treatment ends. Please reach out to an admissions navigator at to get the help you need.
Evidence-Based Addiction Treatment Tailored to Your Needs
We understand the challenges that accompany a substance use disorder. Allow us to help the process of getting treatment easier by finding the right level of care for you.
Inpatient Treatment

The inpatient treatment programming we offer at Desert Hope involves 24/7 care, evidence-based therapies, and several other services to help patients on their road to recovery.

Outpatient Treatment

We offer different types of outpatient treatment at Desert Hope. These include our partial hospitalization program, intensive outpatient program, and standard outpatient treatment.

Aftercare

Even after you have completed your treatment with Desert Hope, you are never alone. Our aftercare programming helps support you in the early part of your recovery journey by keeping you connected with the facility and inviting you to participate in the many alumni events we provide.
Next Steps
Treatment at Desert Hope