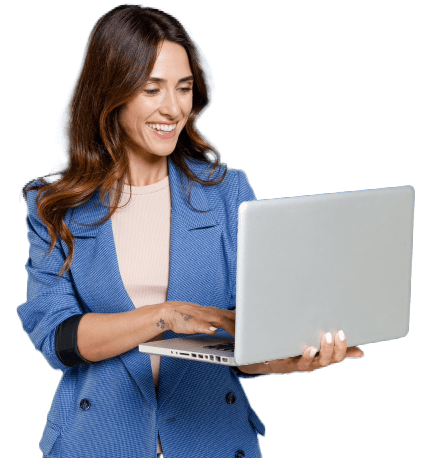 About Us
American Addiction Centers (AAC) Rehab located in Las Vegas, NV
Desert Hope is part of a rehab community across the US. Learn more about our facility or instantly check your insurance benefits for coverage of addiction treatment services.

* These fields are required
Our Recovery Oasis
As part of American Addiction Centers portfolio of facilities through the U.S., we treat both addiction and co-occurring disorders with the help of a dedicated, compassionate staff with years of experience in the treatment industry. Our Las Vegas location makes it easy for people to access our life-changing programs. With an abundance of amenities and features ranging from hotel-style rooms and a private fitness center to biofeedback therapy, Desert Hope is a true recovery oasis in the Nevada desert. Come experience all the joy that a life in sobriety can bring you.
Award-Winning Care
At Desert Hope Treatment Center, we are 100% committed to the quality care of our patients and their families, who trust us to help them through a crisis. This commitment is illustrated in the industry achievements we hold, including accreditation by The Joint Commission, an A+ rating with the BBB, and more.
Commitment to Long-Term Recovery
Our investment in your sobriety begins when you arrive at our Desert Hope Treatment Center location in Las Vegas and continues after you leave treatment. We help you create an aftercare plan right when you come to treatment, and your case manager will check in with you about how well you're following your aftercare plan. Our offerings also include a sober living facility, Resolutions Las Vegas, along with outpatient programs.
Family Connection
Support from people you love and who love you is a key part of staying in recovery. In the same way that strife within family relationships can contribute to substance abuse, positive family interactions and continued support are vital to recovery. Our team invites your loved ones to participate in family therapy and to come visit you on weekends at our Las Vegas facility to help set the stage for a healthy dynamic when you return home.
Getting to Desert Hope Treatment Center
Find our location and get driving directions.
What Makes Us Unique
Industry Accredited, Exceptional Care
We hold ourselves to the highest standards, and it's apparent in our A+ rating with the Better Business Bureau and the accreditations and memberships we hold.
We've Supported Thousands With Their Recovery
Great recovery and detox center. The place is really clean and the meals are hot and filling. Friendly staff and caring therapists and counselors that help guide you in the right direction if you ask. The outdoor rec area is cool and the gym has a lot of weights and equipment. Great service
Our Staff
Specialized, Expert Caregivers Working Together
Entering treatment for addiction is a huge step. When you or your loved one comes to Desert Hope, you can trust that we take your care extremely seriously. We work each and every day to provide the highest level of care in the industry.
Our treatment team is comprised of specialists in various disciplines all working together to provide well-rounded care that gives you a real shot at meaningful recovery. Our staff of case managers, therapists, psychiatric providers, doctors, and nurses address your treatment in different but equally important ways so that when you leave you'll feel better mentally, physically, and emotionally, ready to face the journey of recovery at home.
An American Addiction Centers facility, we are part of a network of some of the most experienced leaders in addiction treatment. Our leaders get together on a regular basis to discuss the best practices, how to improve patient care, and ways to continually move the addiction treatment industry forward.
You can reach out to one of our Las Vegas team members at any time at hello@deserthopetreatment.com.
What Makes Desert Hope Unique
Expert, Caring Staff Who Are Passionate About Seeing You Recover.
Genetic Testing and Thorough Assessments for a Treatment Plan Custom-Made for You.
Chef-Prepared Meals that are balanced to help heal the body during recovery.
Elective-Style Scheduling that Gives You a Choice in How You Spend Your Day.
Everything You Need, from Medical Detox to Sober Living.
Anti-Discrimination Policy
Desert Hope Treatment Center does not discriminate and does not permit discrimination, including, without limitation, bullying, abuse or harassment, on the basis of actual or perceived race, color, religion, national origin, ancestry, age, gender, physical or mental disability, sexual orientation, gender identity or expression or HIV status, or based on association with another person on account of that person's actual or perceived race, color, religion, national origin, ancestry, age, gender, physical or mental disability, sexual orientation, gender identity or expression or HIV status.
Each patient or resident who has experienced discrimination may file a complaint with Department of Health and Human Services Nevada Division of Public and Behavioral Health (DPBH) and provide the contact notice for DPBH.
**Desert Hope Treatment Center is an American Addiction Centers facility. We do not host any form of advertisement on this website, no funding is generated from any advertising or external sources, and there is no conflict of interest to disclose on this website or the content herein. Our funding is generated by substance abuse treatment services provided at our facilities.