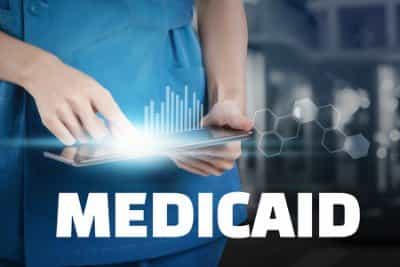 As the largest payer of mental health services in America, Medicaid helps individuals to pay for addiction treatment services. Over 12 million people within the United States received treatment for a behavioral health issue (e.g., a mental health disorder, drug and/or alcohol problems, or both) in an emergency department in 2007, and Congress has passed several laws ensuring that individuals are receiving the care they require.
The Mental Health Parity and Addiction Equality Act (MHPAEA) demands that mental health and addiction treatment services be provided at the same level of coverage that other medical and surgical conditions are. This means that individuals covered under Medicaid can receive treatment for drug addiction in the same manner as for any other disease or medical affliction.
Medicaid is a federally and state-funded government program that provides healthcare coverage for individuals with limited resources who may not be able to afford health insurance on their own. The Affordable Care Act (ACA) of 2010 expanded Medicaid coverage to millions of adults. Almost 15 percent of this population is believed to struggle with drug abuse or addiction.
In Nevada, over 600,000 individuals are enrolled in Medicaid (as of March 2017) or the Children's Health Insurance Program, CHIP, which provides children in families with incomes too great for Medicaid alternative opportunities for coverage other than private insurance. Individuals who are below 133 percent of the federal poverty level (FPL) may be eligible for Medicaid in Nevada. Coverage can differ depending on the county an individual resides in and can depend on age, gender, income level, culture, and more.
Nevada provides managed care through contracts with Amerigroup Community Care and Health Plan of Nevada, which is owned by UnitedHealthcare, both of which are for-profit organizations. Both Clark and Washoe Counties operate under a mandatory managed care program, the Nevada Mandatory Health Maintenance Program, which ensures treatment and healthcare coverage for behavioral health services for low-income adults, pregnant women, and children and families on a mandatory basis. Medicaid falls under the Department of Health and Human Services (DHHS) within the state of Nevada.
Resources for Finding Drug Rehab That Is Covered by Medicaid in Nevada
Within the state of Nevada, public addiction treatment services are managed under the Nevada Division of Public and Behavioral Health (DPBH) and funded by the Substance Abuse Prevention and Treatment Agency (SAPTA) and by federal grants. In order to be covered by Medicaid for drug rehab in Nevada, the facility must adhere to a medical-model service delivery system, which may be delivered on an inpatient or outpatient basis. SAPTA certifies both public and private addiction treatment centers in Nevada and provides resources for individuals seeking coverage – both those using Medicaid and those using private pay or other health insurance.
Resources for finding drug rehabs in Nevada that accept Medicaid include:
SAPTA Certified Treatment Provider list with indications on which ones are funded and accept Medicaid
Substance Abuse and Mental Health Services Administration (SAMHSA) Behavioral Health Treatment Services Locator to find local facilities and peruse what they offer
Nevada Prevention Resource Center's (NPRC) list of community coalitions funded by the Nevada SAPTA that provide community-based services in regions around the state
Nevada Statewide Coalition Partnership's resources for drug addiction and recovery services
Using Medicaid to Pay for Treatment
Over 70,000 people in Nevada suffered from illicit drug abuse or dependence between 2009 and 2013, according to the Nevada Behavioral Health Barometer. Only about 9,000 people per year received the care they required between 2005 and 2013.
With the expansion of Medicaid and more people having access to healthcare, there may be more opportunities for individuals to receive affordable treatment. In Nevada, individuals who have coverage under Medicaid can be reimbursed for addiction treatment services. In order to qualify for reimbursement, covered individuals must first receive a referral from a licensed practitioner or physician, and the treatment must be deemed medically necessary. Treatment is to be person-centered, strength-based, supportive of the community, and include the family.
It is also generally desired for treatment services to be provided in the least restrictive environment possible for recovery. This means that a person may need to first attempt an outpatient program and be unsuccessful before an inpatient program will be covered and deemed medically necessary. There may also be a limit on the amount of covered sessions, medications, or number of days spent in a treatment facility in a calendar year. There may also be a financial maximum amount; once breached, individuals will be responsible for paying for the remainder.
Treatment must also be provided at a location that accepts Medicaid coverage for payment to be provided. An individual may need to pay the costs up front and then receive reimbursement from Medicaid.
Covered services may include:
Screening
Assessments
Outpatient treatment, including group and individual counseling and therapy sessions, medication management, behavioral and occupational therapies, and educational programs
Family therapy
Preventative services
Educational programs
Detoxification
Intensive outpatient treatment (IOP), which typically includes more weekly hours than traditional outpatient treatment and may also provide treatment for co-occurring mental health disorders simultaneously as well
Partial hospitalization, or day programs, where an individual spends the day in treatment and usually returns home in the evenings and on the weekends
Residential, or inpatient treatment, which is highly structured providing care 24 hours a day, seven days a week, in a specialized facility focusing on all aspects of recovery
Case management
Medication management and assisted treatment
Continuing care
Recovery services, peer support, mentoring, and access to community-based programs
Drug rehab that is covered by Medicaid in Nevada may be provided in a medical professional's office or clinic, in a person's home, within a community environment, in an inpatient substance abuse hospital, in an actual hospital with a substance abuse unit, in a mental health clinic, or by a licensed psychologist or psychiatrist. Medicaid providers usually contract with specific facilities and/or providers. In order to receive coverage or reimbursement, individuals will need to attend rehab in these locations and adhere to their specifications and requirements.
In order to better understand health insurance coverage and what may be covered at what amount, it can be helpful to call the provider directly. Admission treatment consultants can help families and individuals navigate insurance, Medicaid, and payment options as well as determine what level of care might be best.