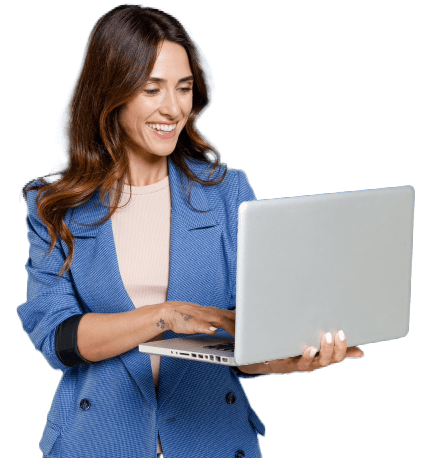 Inpatient Rehab for Alcoholism & Drug Abuse
Inpatient Addiction Treatment in Las Vegas
Learn about residential addiction services available at Desert Hope or check your insurance benefits for coverage of addiction treatment services.
* These fields are required
About Inpatient Addiction Treatment
At Desert Hope in Las Vegas, we make the transition from detox to residential substance abuse treatment an easy one. When you're feeling better, you'll move out of detox and begin participating in our inpatient/residential rehab program, which involves full, structured days of addiction treatment programming all at the same Las Vegas rehab facility.
What Is Inpatient Rehab?
, or residential, rehab is a type of addiction treatment in which patients stay at the facility 24 hours a day, 7 days a week. Inpatient/residential rehab is advantageous to many since it provides both a supportive network of peers and safe lodging.2 In Desert Hope's residential addiction treatment program in Las Vegas, Nevada, you'll enjoy a hotel-like residence as well as many features and amenities, including:
Chef-prepared, nutritious meals.
Indoor and outdoor fitness centers.
Biofeedback chairs.
A music room with a grand piano.
Mindfulness spaces.
How Does Inpatient Rehab Work?
When you begin your addiction treatment program at our inpatient rehab facility in Las Vegas, NV, you'll be evaluated by addiction specialists who will outline an individualized rehab program.3
Typically, a residential stay starts with a period of medical detox before you transition to the rehabilitation phase of addiction treatment. Detox will ensure your safety and comfort through the withdrawal process, while rehab teaches you the skills and tools to maintain lasting sobriety.4
In our inpatient program at Desert Hope, we utilize a combination of evidence-based therapies for substance use disorder treatment.4 Therapy in individual and group settings helps patients build the skills needed to remain in long-term recovery. Common therapies used in addiction treatment include:5
Cognitive-behavioral therapy (CBT).
Motivational interviewing.
Family behavioral therapy.
Contingency management interventions.
FDA-approved medications for opioid and alcohol addiction may be used in combination with therapy in an approach called medication-assisted treatment, or MAT. MAT has been shown to mitigate long-term withdrawal symptoms and cravings and help patients stay in treatment. MAT utilization has also been shown to decrease criminal activity and increase employment among those in recovery.6
MAT is included in our treatment offerings at our Las Vegas medical detox and inpatient rehab facility; however, MAT may not be right for all patients. Our addiction treatment staff will discuss this option at the time of your admission to our inpatient/residential facility.
Please note that if you begin with inpatient care without transferring from medical detox, cell phone use will be prohibited for the first 72 hours, aside from staff-supervised for critical time-sensitive issues with approval by your clinician, per our cell phone and electronics policy.
How Long Should I Stay in Inpatient Rehab?
The length of stay in an inpatient program at Desert Hope can vary according to your treatment needs, your support system, your insurance coverage, and many other factors. You may wish to complete a short-term addiction treatment program or stay for more a month-long drug and alcohol rehab program.
While we do not require patients to stay in addiction treatment for a full 90-day rehab program, we do offer a 90-brand promise for individuals who choose to complete 3 consecutive months of treatment (at the level(s) of rehab care directed by your treatment team). Should you complete 90 days and suffer a relapse afterward, we will invite you back to Desert Hope or a sister facility for a complimentary 30 days of treatment.
Typical Day at Desert Hope
6:00 am
Wake up and get ready for the day.
8:00 am
Town hall meeting.
2:45 pm
Elective sessions.
5:00 pm
Dinner and personal time.
7:00 pm
Evening patient-centered activity.*
8:00 pm
Evening medication distribution.
How Much Does Inpatient Rehab Cost in Nevada?
How Much Does Inpatient Rehab Cost in Nevada?
The cost of inpatient addiction treatment in Nevada depends on several variable factors, such as insurance coverage, duration of the program, and types of treatment programs used (patients often transfer from inpatient treatment to outpatient treatment or sober living).
Addiction treatment is often expensive, but the alternative (continuing to compulsively misuse drugs or alcohol) is much more costly.7 Fortunately, there are ways to pay for rehab in Nevada that can make the cost of treatment much more manageable. For example, Desert Hope offers flexible financing options and payment plans to those in need.
Does Health Insurance Cover Inpatient Drug and Alcohol Rehab?
Yes, health insurance does typically cover addiction treatment in Nevada.8 In fact, the federal government requires most health insurance plans to provide coverage for addiction treatment to the same extent they cover medical and surgical procedures.9
Desert Hope's Las Vegas facility is in-network with many insurance providers throughout Nevada, and we make it easy to verify your insurance benefits by filling out the quick and confidential online form.
The level of insurance coverage for drug and alcohol rehab will vary between plans. Out-of-pocket costs often include deductibles, co-pays, and co-insurance percentages.10 Each insurance plan will have an out-of-pocket limit, which, when reached, means your insurer will cover the full remainder of covered health service costs for the plan year.11
Inpatient vs Outpatient Rehab Cost in Nevada
Outpatient treatment can be both an alternative to residential treatment and a step-down form of care for those who've completed an inpatient program. Because there are fewer costs involved in providing outpatient treatment vs. inpatient treatment (i.e., lodging, 24-hour staffing, meals), outpatient care is often less expensive.
There are varying forms of outpatient addiction treatment and costs may vary accordingly. For example, our Las Vegas rehab facility offers:
Partial hospitalization program, which consists of treatment 5 days a week for at least 6 hours a day.
Intensive outpatient program, which involves meeting at least 3 times a week for 3 hours a day.
Standard outpatient treatment, which is the lowest level of outpatient care and has a flexible treatment schedule.
Costs tend to mirror the treatment intensity. PHPs, for example, involve many hours of treatment per week and are similar in services to inpatient programs, so they are likely to cost somewhat more than IOPs or standard outpatient therapy.
Sometimes insurers have different methods for charging out-of-pocket costs for inpatient as opposed to outpatient treatment. Patients are usually charged a co-insurance percentage for inpatient treatment (for example, the patient may pay 20% of the cost of an inpatient stay while the insurer pays 80%). However, for outpatient office visits, the insurer may ask for a copayment for each visit. The details will depend on your insurer and your plan.
If you're struggling with substance use, it's not too late to get help. Please reach out to a Desert Hope admissions navigator at or fill out the confidential form below to verify your insurance.


The Right Help at the Right Time
At Desert Hope, we offer a full continuum of care to ensure that, wherever you are, you are met with the right level of treatment. If inpatient rehab doesn't sound like the right fit for you right now, you can explore another form of treatment at Desert Hope.
Admissions and Treatment Planning

When you begin the admissions process with Desert Hope, our staff will work with you to develop a tailored treatment plan that meets your needs.

Medical Detox

If you know quitting your substance of use will lead to a painful or dangerous withdrawal syndrome, medical detox is likely to be your first step before any other form of treatment, whether inpatient or outpatient.

Partial Hospitalization ("Day Treatment")

A close match to inpatient rehab in terms of structure and programming, day treatment combines the benefits of inpatient rehab with the freedom to come and go. This form of outpatient treatment is a great step-down from an inpatient program or an alternative for individuals with commitments that preclude them from attending a 24/7 program.

Intensive Outpatient Program

These programs offer treatment several hours per day, several times per week and can be a great option for those who have completed a higher level of treatment but still need focused attention or those who have a good deal of social support at home.
Rehab Admissions Process
Blue Distinction Center Facility
Veteran Rehab Program
Thank you for your feedback.
American Addiction Centers (AAC) is committed to delivering original, truthful, accurate, unbiased, and medically current information. We strive to create content that is clear, concise, and easy to understand.
While we are unable to respond to your feedback directly, we'll use this information to improve our online help.