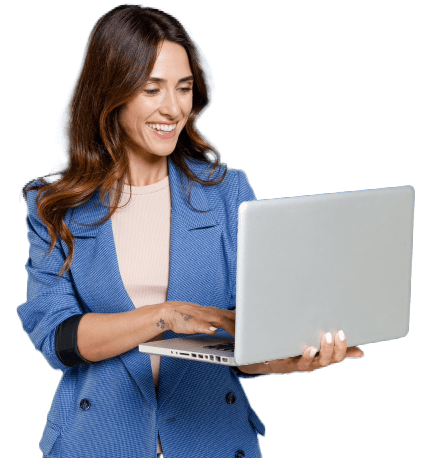 Aftercare and Why It Is Important For Addiction Recovery
Life after rehab can be challenging, especially in the early stages.
Rehab aftercare can be an important component of your recovery efforts. This article will answer questions about what aftercare for substance use entails, the goals of an aftercare program, and the different types of addiction aftercare programs.
* These fields are required
What is Aftercare?
Aftercare—also known as continuing care—is a post treatment plan designed to help support your recovery, monitor your progress after you leave a rehab treatment program, and respond to relapse if it occurs.1
Benefits of an Aftercare Program
Some of the benefits of addiction aftercare programs may include:
Maintaining the positive results gained during your initial phase of care.2
Helping you connect with others who are also in recovery. Creating and maintaining a sense of community can be an important part of your ongoing recovery journey.3
Cementing coping strategies learned during rehab. Practicing and maintaining healthy coping skills—such as stress management or setting healthy boundaries—can play an important role in relapse prevention.4
Providing ongoing contact with your treatment facility. This can help you continue to feel supported and can also provide a way to re-enter treatment if you happen to relapse. Relapse is common and doesn't mean treatment has failed, but it could mean you need to try additional or a different form of treatment.5
Offering encouragement and a strengths-based focus. Participating in aftercare can help you maintain focus on your achievements and the rewards of your recovery efforts thus far. It can also help you learn from any potential setbacks and help you avoid falling into cognitive pitfalls that can undermine recovery.4
Goals of an Aftercare Program
The primary goals of an aftercare program are to:1
However, addiction treatment is an individualized process and there may also be specific goals that are unique to you. For example, many people also need help with medical, psychological, social, vocational, and legal problems, so aftercare can be a way for you to receive the necessary support and assistance and achieve your goals in these areas as well.3
Creating an Aftercare Program
Just as with an initial rehab treatment plan, a specialized addiction treatment aftercare program, can look different for everyone depending on their unique needs. Staff at many effective facilities like Desert Hope will work with you before you complete drug and alcohol rehab to design an aftercare plan that will help meet your specific needs.5
For example, people who are struggling with family or relationship issues may receive an aftercare plan that includes family or couples counseling. Those without a supportive home environment may have a plan that involves transitioning to a sober living environment, which can help support your substance abuse recovery as you begin to resume your post-rehab daily life.7
Your counselors and treatment team will discuss the proper course of action with you to help customize a plan that's right for your needs.
Aftercare Treatment Programs
What are Different Types of Aftercare Programs?
The path to addiction recovery is a multidimensional, individualized process that changes as the patient's needs evolve.8 You might start with one form of aftercare and then add on or transition to other forms of care as your needs change over time.
Some common aftercare programs can include one or more of the following:
Sober living.
Community programs.
12-Step or other self-help meetings.
Individual, couples, family, or group therapy.
Adhering to a medication management regimen.
Attending rehab alumni programs offered by your treatment center.
Sober Living
Sober living homes (SLHs) are living environments designed to support people in addiction recovery.7 They can be an important first step toward independent living as you transition from rehab back to your daily life. SLHs can also be helpful for people who do not have supportive home environments, have just finished residential treatment, are attending outpatient programs, or are looking for alternatives to formal treatment.7
SLHs:
Provide substance-free living quarters.
Monitor residents' health and safety.
Utilize a social model philosophy of recovery that typically involves 12-step group involvement and peer support.7
Sober living at Desert Hope's Resolutions Las Vegas residence provides a balance of structure and independence. You will follow a schedule, participate in house activities, and regularly attend treatment and meetings.
Recovery Support Groups
Recovery support groups, or self-help groups, are an important component of many addiction treatment and aftercare plans.9 They can be beneficial for people in recovery by helping them connect with and support each other since participants know what it's like to be in each other's shoes.
Some common support groups include:
12-Step groups, such as Alcoholics Anonymous (AA), Narcotics Anonymous (NA), and Cocaine Anonymous (CA). These are nonprofessional, peer?to?peer support organizations designed to help people with substance-related problems maintain abstinence and increase their quality of life.9,10 They involve the fellowship of the community and working through the program with the guidance of a sponsor.10 There are also 12-Step groups, such as Double Trouble in Recovery, specifically designed for people in recovery from dual diagnosis, or co-occurring disorders.11
SMART Recovery. This is a secular, or non-religious, self-help group based on principles of personal empowerment.12 Participants design and implement their own recovery plans to help support sobriety and meaningful lives.12
This is another secular support group designed to provide a safe, nonjudgmental meeting space based on the LifeRing 3-S philosophy, which includes Sobriety, Secularity, and Self-help.13
Secular Organizations for Sobriety (SOS). This is a self-supporting secular network of independent, non-professional local groups that aim to help people achieve sobriety and freedom from their addictions.14
Continuation of Addiction Therapy
For many people, it can be important to continue therapy and counseling after being discharged from inpatient rehab. Therapy can help you continue to work on the issues uncovered during rehab that may play a role in substance use and potential relapse.15 Some aftercare programs, like Desert Hope's sober living program, provide therapy to help you continue to work on these issues.
Therapy can involve group therapy, individual counseling, or a combination of both. People can also participate in couples or family counseling to help work through relationship issues that may have been the result of or exacerbated by the addiction. Family support after rehab can play an important role in helping someone maintain sobriety.3
Alumni Programs
American Addiction Centers, Desert Hope's parent company, offers regular alumni meetings as a way for our alumni to come together and support each other. Meetings are virtual. You can find them here:
Monday and Wednesday – 7:30PM EST
Meeting ID: 856 4843 1678
Desert Hope also offers quarterly alumni events for alumni to come together and socialize and celebrate in a sober, supportive environment.
AAC Alumni App
We also now offer a recovery app specifically for former patients to connect to recovery resources and fellow alumni. Through our app, you can:
Privately message your treatment team (this is 100% HIPPAA compliant).
Track anniversaries, milestones, and other progress you've made toward your recovery goals.
Keep a gratitude journal.
Access recovery-related content including quizzes, videos, and podcasts.
Get and stay connected to our supportive alumni community.
You can sign up for this app by completing this easy and quick online form.
Relapse Prevention and Aftercare
Relapse prevention is an important part of a comprehensive recovery plan.1 Learning about how relapse works may help you better prepare for and potentially avoid triggers that could lead to relapse.16
For example, some relapse prevention programs have outlined specific stages of relapse, starting with an "emotional relapse," followed by a "mental relapse," and ending with the actual "physical relapse," where you actually use drugs or alcohol again.1 Understanding the relapse process in this way may help you recognize initial or early signs and symptoms of potential relapse, which can help you plan accordingly and take necessary preventative action at each stage.16
Different forms of therapy, medication (if appropriate to your situation), monitoring, and peer support can all be beneficial components of a relapse prevention plan.16
Aftercare Statistics and Outlook
Aftercare can provide different benefits in both helping you maintain initial recovery and setting the foundation for long-term recovery, as well as providing support in case of relapse.1 Although research has had mixed results, many studies have shown the benefits of aftercare.2
For example, one study examined structured aftercare based on a coping skills intervention that consisted of 9 sessions over 6 months. The results showed that this aftercare intervention resulted in a fourfold increase in attendance, and lower rates of uncontrolled substance use—1/3 the rate of uncontrolled use of their primary substance of abuse compared to a control group who did not receive the aftercare intervention.2 Other research has shown that participation in self-help groups has demonstrated promise in potentially reducing substance use, reducing HIV/HCV risk behaviors, and improving substance-related outcomes.9
Following a comprehensive addiction treatment plan can help you start the path to recovery, and aftercare may help you stay on this path. If you or someone you care about is struggling with addiction, learn more about Desert Hope's levels of addiction treatment, how to pay for rehab, and using insurance for treatment by calling . Admissions navigators are available 24/7 to help you begin the treatment admissions process and answer any questions may have about our Las Vegas rehab facility.
Evidence-Based Addiction Treatment Tailored to Your Needs
At Desert Hope, we offer a full continuum of care to ensure that, wherever you are, you are met with the right level of treatment.
Next Steps
Treatment at Desert Hope
Thank you for your feedback.
American Addiction Centers (AAC) is committed to delivering original, truthful, accurate, unbiased, and medically current information. We strive to create content that is clear, concise, and easy to understand.
While we are unable to respond to your feedback directly, we'll use this information to improve our online help.