Post-traumatic stress disorder (PTSD) is a disorder that occurs in response to the direct experience of, witnessing others being involved in, or hearing of others being involved in a extremely traumatic or stressful event, such as a natural disaster, assault, kidnapping, etc.

PTSD is a psychological/psychiatric disorder that requires a fulfillment of certain diagnostic criteria. It is not associated with just being sad, anxious, or upset over experiencing, witnessing, or hearing about these events.
The disorder can develop immediately after experiencing or witnessing the event, or it can develop some months, and in some cases even years, after the event. The person diagnosed with the disorder must either be directly involved in the aspects of the event or indirectly witness or hear of someone close to them being involved in the event.
Certain professions are associated with a high risk for the development of stress and trauma disorders such as PTSD. Some professions, such as retail clerks who may be assaulted, have varying rates of PTSD, but they are not considered to be high-risk professions when the overall rate of individuals employed in these professions is compared to the rate of individuals who actually develop PTSD. High-risk professions are generally designated as professions that have significant proportions of individuals developing trauma-related disorders such as PTSD.
Traumatic Events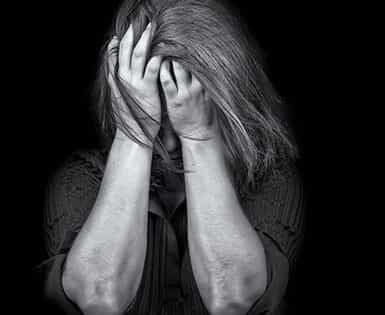 Traumatic or stressful events are not really well defined. This is because these experiences are subjective in nature and elicit different responses in different individuals. The types of traumatic or stressful events that are commonly associated with the development of PTSD include:
Physical or sexual assault, either completed or attempted
Experiences in combat
Being involved in accidents, such as automobile accidents or accidents occurring in mass transportation
Being a victim of or witnessing acts of terrorism
Being a victim of or witnessing other serious crimes
Being diagnosed with a serious and/or life-threatening illness, or having a relative diagnosed with one of these
People do not have to be directly involved in these events as stated above. One can witness, hear about, read about, or learn about such events happening to others who are close to the individual.
According to The Handbook of PTSD: Science and Practice, it is estimated that well over half of the population in the US experiences some stressful event during their lifetime, whereas the prevalence of PTSD is generally considered to be 10 percent of women and 5 percent of men. The overall prevalence of PTSD in the US is considered to be 7-8 percent. Women may have several inherent risk factors making them more vulnerable to the development of PTSD, such as being at higher risk for assaults, kidnappings, etc.
Nonetheless, the proportion of individuals experiencing some potentially traumatic event and the prevalence of PTSD in the US indicate that the vast majority of individuals do not experience PTSD as a result of their exposure to these types of events.
High-Risk Professions
Several professions are associated with a higher risk for the development of PTSD. These include:
While the above occupations are associated with a higher risk for the development of PTSD than many other occupations, this association should not be interpreted as causal. Being a firefighter, police officer, or combat veteran does not cause one to develop PTSD any more than being involved in a natural disaster causes one to develop PTSD. Risk factors simply increase the probability that some illness or disorder may occur; they cannot be interpreted as causes. In addition, there are a number of other very salient risk factors associated with the development of PTSD. One of these is substance abuse.
Ready to leave addiction behind?
Call now to speak to a consultant about your treatment options
100% Confidential
PTSD and Substance Abuse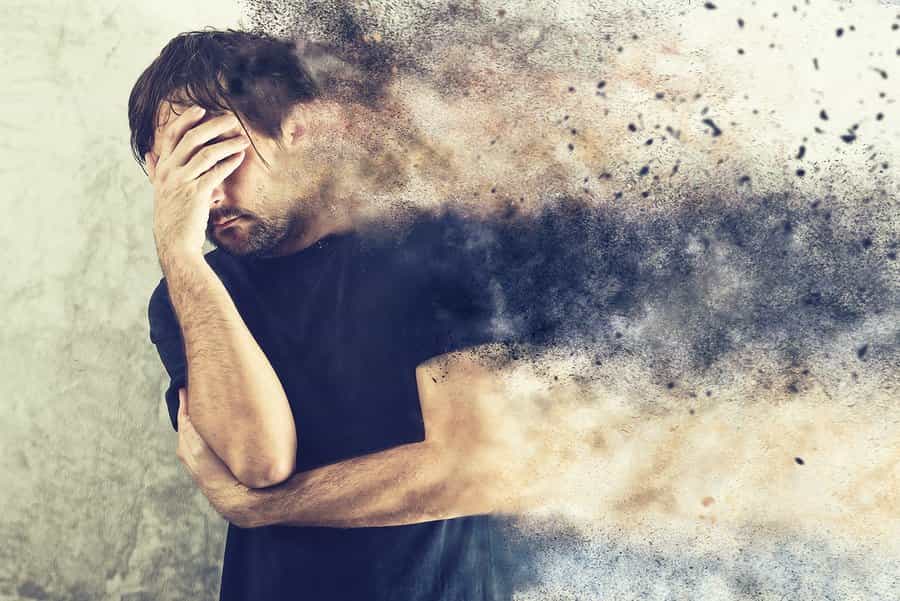 Individuals who develop PTSD have high comorbidities with other psychological disorders, including substance use disorders. The general figures indicate that over one-fifth of individuals who seek treatment for issues with PTSD also have a diagnosable substance use disorder.
The relationship between PTSD and substance abuse is not quite as simple as many believe. Many treatment websites for addiction imply that this relationship is a result of individuals with PTSD attempting to self-medicate their symptoms of PTSD with drugs and alcohol; however, as it turns out, individuals with PTSD not only have high rates of substance abuse, but individuals who first develop substance use disorders are also at a high risk to develop PTSD. Thus, substance abuse appears to be both a consequence of having PTSD as well as a risk factor for the development of PTSD.  The relationship between these two disorders is not as simple as many believe it to be.
A large number of individuals who develop PTSD exhibit some form of substance abuse prior to being involved in a traumatic or stressful event.
Conclusions
There are several professions that are associated with a higher risk for the development of PTSD; however, in some of these professions, the risk for the development of PTSD has actually been reduced by adhering to policies regarding debriefing, making support and counseling available to individuals in these professions, and even pre-employment screening policies that can eliminate individuals who may be at high risk for adverse reactions to stressful conditions.
Because not everyone who is exposed to a traumatic or stressful event will develop PTSD, and not everyone in one of these professions develops PTSD, it would be a mistaken notion to assume that experiencing a traumatic or stressful event or being in one of these professions can cause PTSD to occur. In addition, the relationship between substance use disorders and PTSD is bidirectional and difficult to interpret and understand. In some cases, individuals may develop PTSD and use drugs or alcohol as coping mechanisms for their distress, whereas in other cases, individuals who have pre-existing substance abuse problems are at a higher risk to develop PTSD.