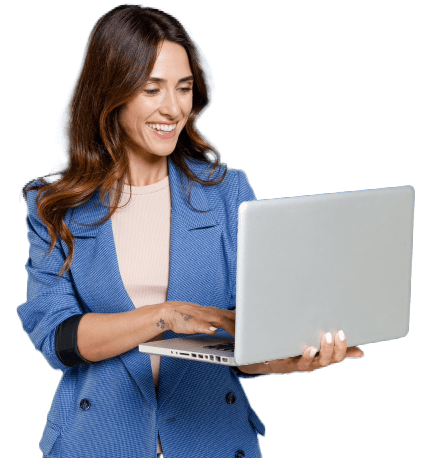 Partial Hospitalization Program (PHP) for Addiction
Partial Hospitalization Program in Las Vegas for Addiction
Find out how PHP outpatient services can help in your recovery or check your insurance coverage for addiction treatment benefits.

* These fields are required
Las Vegas Partial Hospitalization Programs for Addiction
Our PHP allows you to continue your addiction treatment program without residing at the inpatient facility. Our Las Vegas PHP will keep you on the path to recovery while giving you the flexibility to return home, or to a sober living residence, after treatment concludes each day.
What is a Partial Hospitalization Program (PHP)?
What is a Partial Hospitalization Program (PHP)?
Sometimes called "day treatment," the PHP is the most intensive form of outpatient care, involving a minimum of 20 hours a week in treatment for a duration of 1-2 weeks.1
Patients in the PHP at Desert Hope visit the facility at least 5 days a week for 6 hours at a time. The session blocks involve various forms of evidence-based addiction treatment like behavioral therapy (group and individual), psychoeducation, and peer-support meetings.
Medication-assisted treatment (MAT) is an option for certain PHP participants who struggle with alcohol and opioid use disorders.1,2
Addiction treatment is not a one-size-fits all process.2 Desert Hope offers many types of rehab and rehab aftercare programs (i.e., 12-step programs, sober living in Las Vegas, community programs). The right path to recovery for you may be different than it is for others. For example, some people may need a short-term medical detox program, while others may benefit from a month-long rehab program, or 2-3 months of addiction treatment. Rehab programs of any length can include an outpatient addiction treatment plan once you leave the inpatient facility.
What's the Difference Between PHP, IOP, and Standard Outpatient Rehab?
All forms of addiction treatment offered at our Las Vegas outpatient rehab facility—PHPs, intensive outpatient programs (IOP), and standard outpatient rehab allow you to return home between sessions and use many of the same methods of treatment (group and individual therapy, drug education, relapse prevention and more).1,3,4 However, they vary in terms of treatment hours.
In comparison to our PHP, which requires a commitment to sessions a minimum of 5 days a week, the IOP at Desert Hope is a step down in intensity with a requirement of at least 3 visits to the facility per week for 3 hours at a time. Standard outpatient therapy may involve fewer hours scheduled as needed.1,3
At Desert Hope, we offer all forms of outpatient treatment, as well as an inpatient addiction treatment facility in Las Vegas, so that you can elect the program that meets you where you are. You may participate in multiple levels of rehab care as you move through treatment. We also encourage you to consider sober living during your time spent with us, as it can be highly beneficial in a number of ways. Primarily, sober living allows you to live in a substance-free environment with others who are sharing in the same experience of recovery as you are. This setting allows you to focus on your treatment while also focusing on building a strong daily structure for yourself that no longer includes drugs or alcohol. The support that can be gained from sober living can bolster confidence, expand support networks, and improve overall treatment outcomes.
What to Expect in the PHP
What to Expect in the PHP
PHP visits involve rotating forms of behavioral therapy, psychoeducation, and peer-support group sessions.1,2 These forms of treatment will give you the necessary skills to remain in recovery well after treatment ends.
Common evidence-based forms of therapy used in addiction treatment include:5,6,7,8
Motivational interviewing (MI). MI asks you to explore how substance use is preventing you from reaching your potential and helps you grow your desire for recovery.
Cognitive-behavioral therapy (CBT). This form of therapy teaches how to recognize and respond to the situations that may lead you to use drugs or alcohol. An example of one of these strategies is reviewing the pros and cons of using substances when you experience cravings.
Dialectical behavior therapy (DBT). DBT is a type of behavioral therapy that teaches patients the opposing coping strategies of change and acceptance and how and when to utilize them.
12-step facilitation therapy. The 12-step peer support system has helped many people achieve lasting sobriety. Patients in rehab learn about the process, as staff help foster their entry into Alcoholics Anonymous (AA), Narcotics Anonymous (NA), or another 12-step program, which they can continue to attend after they leave treatment.
How Much Does the PHP for Addiction Treatment Cost?
How Much Does the PHP for Addiction Treatment Cost?
The cost of the partial hospitalization program (PHP) will be influenced by several variables, such as the duration of the program and whether you use your health insurance to cover some or all of the costs.
Finding a treatment facility that is within your insurer's care network significantly lower your treatment expenses. Desert Hope accepts coverage from many major insurers, such as:
Check your insurance coverage at Desert Hope by filling out the confidential or by calling an admissions navigator at .
When using health insurance coverage for addiction treatment, you'll likely have some out-of-pocket costs such as a:9,10,11
Deductible: the annual amount you have to pay for covered services before coverage kicks in.
Co-insurance percentage: a percentage of the total cost of treatment you will owe.
Copayments: In lieu of a co-insurance rate, some insurance plans will require you to pay a fixed dollar amount at the point-of-service. In other words, at each visit to the outpatient facility.
Detailed information about these costs can be found in your summary of benefits and coverage (SBC) document or by contacting a representative for your insurance company using the number on the back of your insurance card.
With or without insurance, treatment costs can be high. Fortunately, these costs can be made more manageable through several methods. For example, some of the ways to pay for rehab that don't involve insurance may include paying with a credit card, taking out a personal loan, or exploring financing options offered by the facility. Desert Hope aims to make treatment accessible to all who need it and offers financing options. Fill out the short form below if you want to explore payment options with our Las Vegas rehab facility.
If you're struggling with substance use, Desert Hope can help you get your life back. Please reach out to an admissions navigator at and start treatment as soon as possible.

A Full Continuum of Care
The partial hospitalization program (PHP) at Desert Hope is just 1 component of a continuum of care that utilizes evidence-based treatment strategies that can help you achieve long-term sobriety.
Medical Detox

Medical detox enables patients to withdraw safely from addictive substances and begin their path to long-term sobriety.

Residential Treatment

Patients in the residential treatment program benefit from 24-hour medical supervision and the structured and supportive environment provided by Desert Hope.

Outpatient Services

Our outpatient rehab programs function either in lieu of inpatient rehab or as a step down before patients transition out of formal addiction treatment.

Admissions

Admissions navigators are standing by 24/7 at to help you get admitted into treatment as soon as possible.