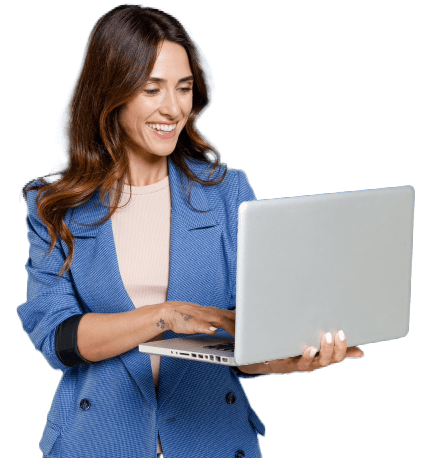 Intensive Outpatient Program (IOP) in Las Vegas
Ongoing recovery in our Las Vegas IOP for addiction
Find out how IOP can help in your recovery or check your insurance coverage for addiction treatment benefits.

* These fields are required
Our Intensive Outpatient Program for Addiction in Las Vegas, NV
Unlike our inpatient rehab program in Las Vegas, which requires patients to live at the rehab facility, patients participating in an IOP live at home and attend treatment for a minimum of 6 hours per week spread out over several days.1 At Desert Hope Treatment Center, patients in the intensive outpatient program typically attend at least 3 days per week of treatment for 3 hours or more per day. 
What is Intensive Outpatient Addiction Rehab?
What is Intensive Outpatient Addiction Rehab?
Intensive outpatient programs (IOP) are therapeutic programs designed to treat substance use disorders and co-occurring mental health disorders. IOP programs aim to:1
Identify and address psychosocial problems.
Develop a strong support network.
Assist patients in achieving abstinence.
Encourage participation in community-based support networks.
Foster coping strategies and problem-solving skills.
Intensive outpatient programs for addiction treatment can fit into various stages of a patient's recovery journey including:1 
An entry point into addiction treatment – A patient is placed in IOP after an intake assessment. The patient works with medical professionals to develop a treatment plan and they begin their treatment in the IOP.

 

A step-up level of treatment – A patient transitions to an IOP program from a less-intense program, such as standard outpatient treatment, if the less-intense program is not meeting the treatment needs of the patient.

 

A step-down level of treatment – A patient transitions to IOP treatment from a more intense program. The patient needs a less-intense level of care after being stabilized in an inpatient/residential treatment program, detox program, or hospital facility to continue the momentum of healing.

 
Addiction treatment is designed around a continuum of care, where patients can transfer to the different types of addiction treatment as their needs change. By structuring treatment in this way, each patient's needs can be met as they develop. 
What's the Difference Between IOP, PHP, and Standard Outpatient Treatment for Addiction?
IOPs, partial hospitalization programs (PHPs), and standard outpatient treatment programs are all offered at our outpatient addiction treatment facility in Las Vegas where patients attend treatment services during the day and continue to live at home. The main difference between the various forms of outpatient treatment is the frequency and duration of treatment sessions:1,2
PHPs typically meet 5 days a week, for a minimum of 20 hours.
IOPs meet 3 times per week for a weekly total of between 6 and 30 hours.
Depending on patient's needs, a standard outpatient program may meet only 1-2 days a week.
It is common for patients to move through several levels of addiction treatment.1 For example, some patients may start with medical detox for drugs and alcohol in an inpatient setting before the PHP. They may then move on to standard outpatient care before completing formal treatment.
Some patients may benefit from short-term medical detox programs, while others may require a month-long rehab program, or a 60-90 day addiction treatment plan. Any length of addiction treatment can include a portion of outpatient care after the patient leaves the inpatient setting.
Depending on the needs of the patient, sober living may be an option for care following participation in an IOP, PHP, or outpatient program. Sober living allows patients the opportunity to remain in a supportive, sober environment but begin transitioning back into everyday life at their own pace. This is highly beneficial, as it gives patients the opportunity to develop a daily routine, incorporate school/work into their lives, and learn how to balance continued care, such as therapy and/or local support group meetings. Additionally, sober living gives patients the ability to work on their relationships with others and begin developing a strong support network.
What to Expect in the IOP
What to Expect in the IOP
Patients can expect a daily schedule full of different behavioral therapies (typically provided in group settings), psychoeducational sessions, and 12-step meetings that vary weekly.
Desert Hope offers multiple treatment interventions, as no single treatment fits all patients.3 At Desert Hope, patients may participate in a variety of therapies and treatments while attending IOP rehab including:4,5,6,7,8,9 
Cognitive Behavioral Therapy (CBT) – Patients learn to identify and reevaluate learned unhelpful thought patterns and behaviors. CBT also teaches patients coping skills for difficult situations they might face outside of treatment.
Dialectical Behavior Therapy (DBT) – DBT is a goal-oriented therapy approach that emphasizes fostering both change and acceptance. This therapy helps patients improve their life by changing the painful situations they can control and accepting what they can't change.

 

Motivational Interviewing (MI) – MI helps patients develop internal motivation to change and increase patient retention in treatment programs and other behavioral therapies.
Family Therapy – Includes family members in a therapeutic program that aims to address the family system and addiction. This therapy helps educate family members on how substance use disorder affects the patient as well as the whole family.
Psychoeducation – Covers a wide variety of addiction topics aimed at educating patients on substance use disorder causes, signs and symptoms, treatment options, relapse prevention, and long-term outcomes. Psychoeducational sessions are largely informative as opposed to therapeutic, inspiring patients to make changes of their own accord
– Some patients also benefit from medication-assisted treatment (MAT) in combination with other behavioral therapies. MAT can be a helpful tool in preventing overdoses and achieving sustained recovery.
Does Health Insurance Cover IOP for Addiction?
Does Health Insurance Cover IOP for Addiction?
Yes, many health insurance plans cover some amount of IOP treatment. Due to federal mandates, insurance companies are required to provide addiction treatment services in their coverage.10 However, the extent of coverage depends on each individual plan.
Desert Hope Treatment Center accepts coverage from many major insurers, including:
Check your insurance coverage for addiction treatment in Las Vegas by submitting the quick and confidential .
If you or your loved one is uninsured, there are other ways to pay for rehab. For example, financing options may be available. Complete the questionnaire below to learn more.
Call to speak to a Desert Hope admissions navigator to start addiction treatment or learn more about payment options or the care provided at Desert Hope.
A Full Continuum of Care
The intensive outpatient program is 1 part of Desert Hope's continuum of care, which encompasses various levels of inpatient and outpatient programs designed to help you or your loved one safely get sober and remain in recovery long after treatment ends.
Medical Detox

Medical detox at Desert Hope enables you to safely withdraw from substances under the 24-hour supervision of medical professionals.

Residential Treatment

In the residential treatment program, you'll reap the benefits of 24-hour support during rehab in a safe, comfortable, and structured environment.

Outpatient Services

Visit the facility multiple times a week for treatment in one of several outpatient program options provided at Desert Hope.

Admissions

Get help today. Admissions navigators are standing by 24/7 at .