Finding Treatment Options in New Mexico
Regional, State & Local Guides
---
New Mexico is a booming tourist spot for desert lovers, a paradise for ski enthusiasts, and a mecca for adventure lovers. This state has a lot to offer vacationer, but those who live there may have a different view of local culture, crime, and lifestyles. The state's population reached 2,085,572 people in 2014, and many who were residing there were struggling with issues of substance abuse and mental health.[1]
New Mexico's Substance Abuse Habits
Among New Mexico residents, 10.07 percent admit to past-month use of illicit drugs, compared to 8.82 percent across the nation.[2] In 2011, New Mexico took the second place title across the nation for the most drug overdose-related deaths.[3] An alarming 49 percent of them were due to prescription drugs.[4] As of 2015, the state has only managed to slide back to third place.[5] Currently, 23.8 per 100,000 residents die this way, a statistic far above the national average of 12.4 per 100,000 people.[6]
Like many other states in the southwestern region, New Mexico falls prey to a great deal of drug cartel activity that enters from Mexican borders. Drug traders from Mexico have been transporting methamphetamine into New Mexico illegally at increasing rates, which has resulted in a surge in meth seizures in the state.[7]
Meth is not the only drug being smuggled in though. A September 2015 drug seizure in New Mexico turned up 273 pounds of marijuana during an arrest of six drug traffickers.[8] Still, stimulants are actually the most popularly cited primary drug of abuse among people being admitted for treatment in New Mexico.[9]
Concomitantly, New Mexico takes the lead in alcohol-related deaths across the nation, too. Between 2006 and 2010, the Land of Enchantment averaged 51.2 alcohol-related deaths per 100,000 residents versus just 27.9 per 100,000 nationwide.[10] Alcohol abuse among minors is an increasingly troubling problem in the state, too. In 2012, 95 young people aged 12-20 were admitted to treatment facilities for alcohol abuse in New Mexico, making up 5 percent of the state's alcohol abuse admissions.[11] Binge drinking is also a larger problem among young people than it is for adults. Reports of past-month binges on alcohol tallied at 43,179 for 18-24 year olds and 6,637 for individuals over the age of 64 in 2009.[12]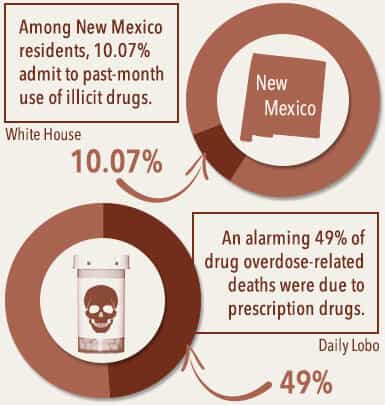 While many deaths are listed by their ultimate causes, alcohol is a contributing factor quite often. Some 47 percent of homicides, 32 percent of deaths resulting from falls, 29 percent of drug overdose-related deaths, and 23 percent of deaths by suicide are linked to alcohol.[13]
Mental Wellness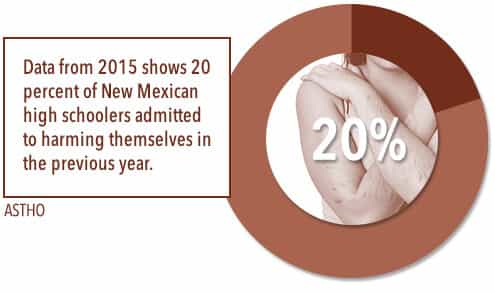 Nationwide, around 43.7 million people suffer with mental illness.[14] In New Mexico, nearly 72,000 adults and 22,000 children fit the criteria for mental health disorders.[15] The comparison between state and national levels of mental illness isn't in favor of New Mexico. In fact, the state boasts much higher rates of mental health treatment needs than the entire US average. Across the country, 17.8 percent of people are dealing with mental illness while 23.6 percent of New Mexicans are.[16]
Generally, the biggest concerns with mental illness include harming behaviors and substance abuse. Data from 2015 shows 20 percent of New Mexican high schoolers admitted to harming themselves in the previous year.[17] These behaviors may include cutting, purposeful burns, and even attempts to take their own lives.
Unfortunately, suicide is all too often a side effect of mental illness. In 2015, 41,149 people committed suicide across the nation and 431 of them were in New Mexico.[18] The likelihood of such an outcome is higher among those who abuse drugs and alcohol, and even more so among those who fail to seek treatment for their co-occurring issues. Around 50 percent of people who are affected by serious mental health disorders, like schizophrenia and bipolar disorder, are also abusing drugs and alcohol.[19]
Local Legislation
New Mexico isn't lax when it comes to legal reprimands for breaking state laws on drug and alcohol use. If you drink and drive, you're looking at up to 90 days in jail, even on the first offense.[20] Multiple offenses can bring your sentence as high as two years and cost you your license – permanently.[21]
Drug crimes come with even higher penalties. While possession of marijuana and paraphernalia charges attach jail sentences ranging from 15 days to 1.5 years, selling and cultivating the drug can get you locked up for a full 18 years.[22] Heroin possession can result in a fourth-degree felony, but selling it can impose the same 18 years that selling marijuana does and up to $15,000 in fines.[23]
On the mental health front, new legislation passed in early 2015 mandates that certain people who battle mental health disorders receive court-ordered outpatient treatment for their illness.[24] Those individuals who are thought to be at risk for violence toward others or themselves may be ordered by county judges to take medication or seek other forms of outpatient treatment available within the state.[25]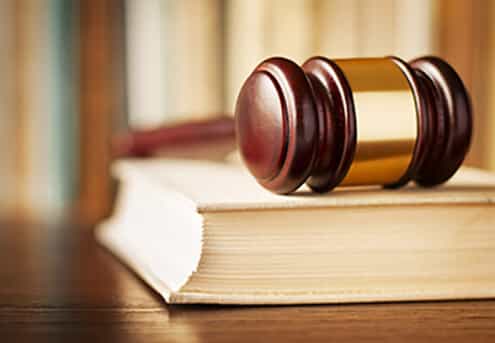 Authority over Drugs and Rehab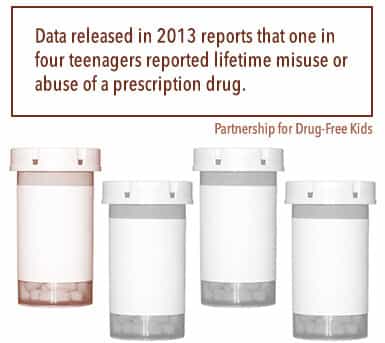 Strict regulations apply to mental health treatment centers within the United States. Certain types of treatment clinics must adhere to staff-to-client ratios.[26] Directors of these institutions must have specific education backgrounds; some warrant the need for a bachelor's degree. Three percent require a master's degree while the remaining majority of institutions only demand an associate's degree for the position.[27] In order to maintain good standing, facilities must report adverse events, such as deaths or attempted suicides.[28]
In New Mexico specifically, counselors at treatment facilities must possess a master's degree or higher-level education in counseling or a similar field to obtain licensure.[29] That being said, additional clinical hours to verify credentials and abilities may be required of individuals who have degrees outside the counseling field. An examination process and the completion of 3,000 hours of supervised practice as a mental health counselor are also required.[30]
Statewide programs monitor prescribing practices of narcotics and provide resources for individuals to dispose of excess prescription drugs, but such programs aren't obligatory. Thus, it is at every individual's discretion whether or not to get rid of leftover medications. Keeping these drugs on hand not only increases the risk of them being stolen, but also the risk for misuse by the individuals they are originally prescribed for. Many people are unaware that using a prescription drug, even one written out to you, for any reason other than the original intent is still a form of drug abuse.
Misuse of prescription medications is particularly common among American youths. Data released in 2013 reports that one in four teenagers reported lifetime misuse or abuse of a prescription drug.[31]
Finding Quality Treatment
Totaling averages between 2006 and 2010, the annual number of deaths attributed to alcohol consumption in New Mexico was 1,042.[32] Drug overdoses accounted for 449 deaths in 2013.[33] Avoiding these outcomes may seem easier said than done, but you can accomplish it with the right treatment professionals on your side. Treatment numbers were down as of 2012, but it isn't clear whether this decline is representative of a decrease in substance abuse. State-funded admissions for substance abuse rehab dropped that year by 26.6 percent.[34] In 2006, 78 percent of treatment facilities received government funding.[35]
New Mexico treatment facilities housed around 12,634 clients on a given day in 2006[36] — an impressive number since the state only has around 137 treatment facilities.[37] Considering the entire nation boasts 22,374 rehabilitation centers, this number is on the smaller side, but that doesn't mean treatment in New Mexico is ineffective.[38]
As of 2006, 11 treatment centers in New Mexico were operated by tribal governments and 32 facilities offered treatment in American Indian dialect.[39] Outpatient treatment was available at 86 percent of rehab units that year; 31 treatment centers offered inpatient care and 10 managed opioid addiction.[40]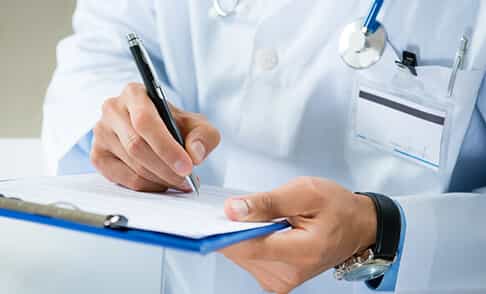 Some may expect fewer treatment choices when dealing with a smaller selection, but rehab centers in New Mexico range from holistic to mainstream and include options like:
Medical detox
Equine-assisted therapy
Motivational Interviewing
Solution-Focused Therapy
Systems Thinking
Crisis intervention
This is a lot more variety and range than many other states offer in the nation. Outpatient care is offered more frequently because it is both more flexible and accommodating to the client's lifestyle, and it is generally more affordable. Coverage for treatment is something that many insurance companies now offer, especially since the passing of the Affordable Care Act in 2010.
Unfortunately, not everyone who suffers from substance abuse, addiction, or mental illness has health insurance coverage. In fact, 23.1 million people needed treatment for an addiction in 2012 and 20.6 million didn't get it.[41] From 2010-2013, 37.3 percent of those who didn't get the help they needed cited a lack of insurance and inability to pay for treatment as their reason for not going to rehab.[42]
Other payment options do exist, and some facilities even offer payment plans, grants, and financial aid resources for treatment. Often, disadvantaged clients will qualify for Medicaid, which covers the full cost of many substance abuse treatment options.
Whether you're battling depression, anxiety, heroin or marijuana addiction, alcoholism, or a combination of these issues and more, help is not far away. Reaching out to places like the New Mexico Behavioral Health Collaborative, the United Way of Central New Mexico, and the New Mexico Department of Health can help to put you on the right path to sobriety.
In a published report, the National Institute on Drug Abuse called the increase in drug overdose rates in New Mexico "alarming."
In 2010 alone, the state had the second highest drug overdose rate in the nation. Since that time, some counties have seen a 66.3 percent increase in overdoses.
These statistics are worrisome, but they do not have to be persistent. In fact, there are a number of things people can do to turn these statistics around. Treatment can help, for example. People who enroll in treatment get care for addictions, so they do not become people who overdose.
There are plenty of treatment options open to people in need in New Mexico. These are the top options available.
Vista Taos Renewal Center: This private and luxurious addiction treatment facility is nestled in the shadow of the Taos Mountain. The location is important, as the founders believed that it is easier for people to recover from an addiction when they are surrounded by safety, security, and gorgeous scenery. All of this is provided on this campus. People who enroll are offered semi-private rooms, and each week, they are offered exercise opportunities, massage therapy, yoga, spiritual excursions, and more. Enrollees are also provided with personalized addiction counseling provided by certified professionals. That therapy may be provided either individually or in groups, and there are special forms of therapy for trauma recovery. Relapse prevention skills are taught, as are family coping skills. People who want to find out more about insurance coverage and payment options should call (575) 586-5078.
Shadow Mountain Recovery: This organization has treatment facilities all across the Southwest. One facility is in Taos, New Mexico. This facility offers an extended addiction treatment program. People who have tried other pathways to recovery and found it hard to make changes that will stick might appreciate care in this setting. They will tap into resources that are delivered for months, not weeks, so they can really learn and grow in sobriety. Individual and group therapy is provided, as are educational sessions and experiential therapy. Art therapy, family therapy, relapse prevention therapy, and aftercare are provided as well. There are also a family program and trauma-informed program, for people who need those services. Care is confidential, and insurance payments are accepted. Call (505) 369-0080 to find out more.
View Point Rehabilitation Center: Whether the addiction involves alcohol, illicit drugs, prescription drugs, or something else altogether, people can get help at View Point. There are ambulatory services, for people who want to continue to live at home while they heal. There are also inpatient services for people who need supervision and around-the-clock support in order to get better. The goal of treatment is to help people leave drugs behind, and to help people build needed life skills, so they will not be succumb to relapse at a later point in time. Programs last 30-90 days, and they are all held at the treatment facility in Rio Rancho. Insurance payments are accepted. Call (877) 723-1243 to find out more.
New Mexico Treatment Services: This treatment organization has locations throughout New Mexico. The team specializes in helping people who are addicted to opiates, including both heroin and prescription painkillers. The team can offer detox services, so people can get sober in a safe and protected environment. Follow-up programs help people to maintain that sobriety by building new life and sober skills. Some treatments are provided on an inpatient basis, but there are many others that are available on an outpatient basis. Medicaid payments are accepted. An intake interview starts the treatment process. Call (505) 747-8187 to find out more.
Recovery Services of New Mexico: Opiate and opioid addictions are huge problems for people in New Mexico. Often, people with these addictions need specialized help in order to recover. They can get that help through this organization, which operates several treatment centers throughout the state. The team can provide replacement medications that help to ease cravings and soothe mental distress. And the team can provide in-depth counseling services that can help people to develop life skills, so they can stay sober in the future too. All counselors are licensed and trained in the addiction recovery field. The medications are provided by medical doctors. Some insurance payments, including Medicaid, are accepted. Each treatment center has its own phone number and treatment hours. Visit the website to find that contact information.
Albuquerque Drug Treatment Centers: This organization works as an information hub for people living in New Mexico. With one call, people with addictions can learn more about the treatment facilities located within the state, and they can work with an admissions counselor to find the right program at the right price point. There is no call for that consultation, and everything said is kept confidential. Network providers can offer treatment for alcoholism, drug abuse, or both. There are medical detox programs available for people who need help in order to get sober. Insurance payments are accepted. Call (505) 559-4268 to find out more.
Teen Challenge of New Mexico: Adolescence can be a difficult time, and sometimes, young people dabble in drugs and alcohol as they transition from childhood to adulthood. This organization aims to help young women get back on the right path through residential addiction care with a Christian focus. Young women who enroll stay in the facility for 18-24 months, and during that time, they learn a great deal about both addiction and religion. They study, they work hard, they build up life skills, and they grow. Addictions can wane with this kind of targeted care, and women who complete the program may develop skills that could help them to succeed in almost every area of life. To find out more about the cost of care and insurance payments accepted, call (505) 281-8467.
La Frontera New Mexico: This organization provides behavioral healthcare in locations scattered throughout New Mexico. Many of the services provided are meant to help adults deal with criminal behavior and/or serious mental illness-related dysfunction, but there are many programs that are appropriate for people who are living with addiction. Medication management, intensive outpatient services, and crisis stabilization services might be important to recovery. The organization offers integrated mental health and substance abuse services for people who have both sets of problems at the same time. To find out about pricing and insurance availability, call (855) 334-2400.
Turning Point Recovery Center: This organization provides a number of addiction recovery pathways for people in need. Those who need around-the-clock supervision can benefit from enrolling in the company's private addiction treatment center in Albuquerque. Those who prefer outpatient services might benefit from one of the company's many satellite centers. All of the treatment facilities in the network link clients with talented, compassionate staffers who believe in the power of therapy, personal transformation, and impressive healing. Many staffers know the journey of recovery personally, and they share their stories freely to inspire people new to recovery. All facilities are comfortable and clean, designed with the comforts of home while remaining conducive to medical therapies that might be required. Insurance payments are accepted. Call (505) 217-1717 to find out more.
Rio Grande Alcoholism Treatment Program: This company has been helping people in Rio Grande to recover from addiction for more than 30 years. The company can provide outpatient treatment programs for addiction, and when those programs are complete, the company can provide support services to make that sobriety stick. There are also specialized counseling programs for people struggling with issues that may or may not have to do with a substance abuse issue. People spend time in one or two treatment sessions each week, but those who need intensive care can enroll in programs that offer counseling for nine hours per day or more. To find out about payments and insurance availability, call (575) 737-5533.
Solutions Treatment Center: This treatment center is located in Santa Fe, and the providers here offer help for a number of different mental health issues, including addiction. People who enroll go through a complete psychosocial evaluation, so the team can determine what programs are needed for a full healing process. Then, the treatment plan is developed, and it might involve counseling, coaching, Chinese medicine, Reiki, experiential workshops, healing intensives, and more. Most care is delivered on an outpatient basis, but there are transitional living programs for people in need. Insurance payments are accepted, and there is a sliding scale of fees for people who need financial help. To find out more, call (877) 499-1354.
The Evolution Group: This private organization provides counseling services for people dealing with addictions and/or other mental or life challenges. The providers work with both individuals and their families to help provide personalized solutions for these very serious problems. Counseling sessions can help people to understand why the drug abuse is taking place, and relapse prevention counseling can help people to stay sober for a lifetime. The counselors are compassionate and caring, and they never judge. The conversations people have with their counselors could highlight a whole new way to live. Insurance payments are accepted. Call (505) 242-6988 to find out more about this Albuquerque organization.
 Crossroads for Women: This organization delivers comprehensive care for women who have dealt with difficult issues such as homelessness and incarceration. Often, those issues are infused by drugs and alcohol, and they are made worse by violence. The team offers housing and counseling for these women, so they have a chance to heal in a safe space with the support of a clinical team. Women can also learn from one another in care, and the network they form in treatment could help them understand how to develop healthy relationships in the future. This nonprofit organization gets major funding from the city, as well as the U.S. Department of Housing and Urban Development. It can be reasonably assumed that women are not asked to pay. To find out more, call (505) 242-1010.
Lighthouse Counseling: This organization takes a faith-based approach to healing. The licensed professionals who work here deliver real and lasting help for people with addictions through counseling sessions. Each session helps people learn how to lean on the power of God as they put the trauma of addiction behind. The main office is in Albuquerque, but there is a separate counseling center in Rio Rancho too. Insurance payments are accepted. To find out more, call (866) 756-9236.
This is a sampling of all of the wonderful addiction treatment programs available to you in New Mexico. There are many, many more. Small counseling offices, methadone clinics, hospitals, and support group meetings are all available within the state too. If you need help, you can get it. And you can get it close to home in New Mexico.