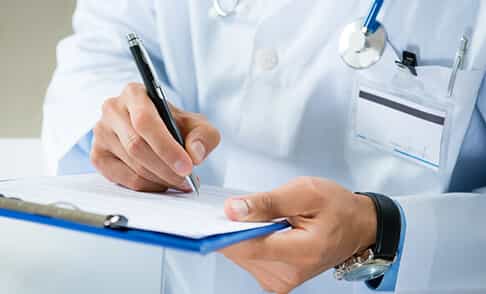 Beating back an addiction to drugs or alcohol means more than getting sober in detox. Really conquering that addiction means learning how to stay sober, even when times are tough. It is a process that involves skill-building, practice, and patience. Therapy helps with all of that, and there are all sorts of different types of therapy that might be provided in a comprehensive program for addiction.
What Therapy Is
A therapy session is a conversation between a mental health specialist and someone in need of a mental health adjustment. Some sessions are held privately, so the conversation moves between the therapist and the person who needs care with no outside interruptions. But some therapy sessions are held in group settings, so people who need care might get help from a clinical professional as well as peers.
People go into therapy for all sorts of reasons, including:
Depression
Anxiety
Marital difficulties
Grief
Sleeplessness
Substance abuse
Therapy often makes people feel a whole lot better. In fact, the American Psychological Association says that about 50 percent of people with emotional difficulties felt better after only eight sessions of therapy, while about 75 percent of people felt better after six months of care.
Those improvements are due, in part, to the professionalism of people who provide therapy, and those professionals can come from all sorts of different clinical backgrounds. Mental Health America reports that clinical psychologists, clinical social workers, counselors, nurses, therapists, psychiatrists, peer specialists, and other professionals might provide therapy to people in need, although what they can do varies greatly from one state to the next.
In some states, people who provide this level of counseling cannot prescribe medications or diagnose disease. But in other states, these people can prescribe and diagnose.
In any case, people who provide therapy in rehab facilities are typically required to prove that they have completed some form of professional education. Often, these people are required to prove that they have special certifications in addiction care. So they are not people who simply decide to help without understanding what kind of help is required. They must have schooling before they can get started.
Therapy Types
Just as there are many different types of professionals who can provide therapy, there are all sorts of different therapy types that might be put to use when a person has a problem with drugs or alcohol. These are just a few of the different therapy approaches a team might use to help a person in need.
Choosing Therapy
People who enroll in addiction treatment programs may not be able to order specific types of therapy off a menu or list, but they do have some degree of control. After the initial assessment phase, clinicians typically pull together a treatment program that details what form of therapy will be used, how many sessions will be provided, and how long the therapy will last. People enrolled in care can make changes to this plan in the beginning of care, or they can amend the plan as it progresses.
Some people are well versed with the therapy system when they enroll in care, and they feel confident with the idea of weighing in on what works for them and what does not seem to give them relief. But many people just do not feel capable of this kind of conversation.
For example, the New England Journal of Medicine suggests that about 3.7 million people with severe mental illnesses did not have health care prior to the passage of the Affordable Care Act. People like this might not have had any kind of therapy experience in the past, and they might not know what sort of care would be best.
An open and honest attitude might be best for people like this. By expressing what has happened to them in the past and what they would like to get from therapy in the future, they can get the help they need, even if they have never had therapy before. Their teams will help ensure that.
Working through Therapy
Mayo Clinic points out that therapy sessions typically don't provide instant results. It takes time to pick up the lessons of therapy, and sometimes, people feel worse in the early stages of therapy than they did before the conversation started. A sense of patience can be very helpful. Choosing to trust the team, and working hard in therapy, could bring about the results people want.
Approaching the therapy with a sense of teamwork can also be beneficial. People who trust their therapy teams and share openly with them can walk away with insights that would be hard to get, should they choose to hide, dissemble, or lie. Openness and honesty, and even a dash of affection, could help the therapy to progress just a little quicker.
The Association for Behavioral and Cognitive Therapies also suggests asking these questions as therapy progresses:
Are the therapy instructions clear?
Are those instructions moving me toward my goals?
If I follow these plans, will I make progress?
Are there alternate steps I could take?
Are there side effects I should know about?
Answers to these questions might prompt a frank discussion between someone in care and someone providing care. In some cases, those discussions could lead to an entirely different form of therapy and/or a different approach to addiction.
Healing Times
There are no set guidelines, when it comes to time spent in therapy. Some people find that they learn incredibly quickly in their addiction therapy sessions, and they feel ready to move on to another form of care, or out of care altogether, just a few weeks or months after they start their sessions. But others have deep issues to untangle and difficult wounds to heal, and they might need to spend quite a bit of time in therapy. People like this might need different forms of therapy in different rotations in order to see a big improvement.
Thankfully, therapists are aware of the fact that people heal at their own rate, and they do not pressure people to move either faster or slower than they feel ready for. Therapists just want people to get better, and if you have an addiction, a therapist could be the ally you need in order to take control.