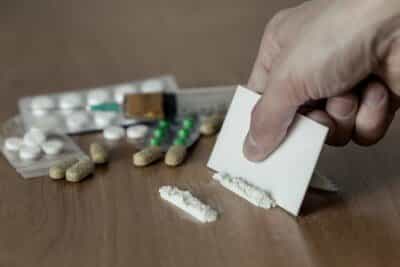 Many adults in the US consume alcohol for social reasons or to relax. Thousands of American adults also smoke tobacco. Numerous people receive prescriptions for medicines to treat pain, psychiatric conditions, blood pressure, stomach upset, and more. Plenty of people take supplements to improve their health. In the event of a headache or sinus pressure, there are over-the-counter drugs that can relieve symptoms for a few hours. With so many different medications available, it's no surprise that people often mix them, sometimes unknowingly and sometimes with the intention of achieving euphoria.
Why Mixing Drugs Is Dangerous
Not many people consider how these drugs work together but some drugs can make very dangerous, and even deadly, combinations. In fact, many people mix drugs and alcohol in certain combinations to get high. This is a form of polydrug abuse, which can lead to serious consequences like hospitalization and death.
Drugs act on brain chemistry in different ways. Some depress the central nervous system; alcohol, opioids, benzodiazepines, and other substances reduce neuron firing, while releasing dopamine or other neurotransmitters. Some, like antidepressants, change the balance of neurotransmitters to improve mood. Stimulants like cocaine, Molly, meth, or Adderall increase brain activity. Even some foods, like grapefruit, can change how these drugs act on the body. In 2012, drug interactions accounted for 3-5 percent of all adverse drug reactions, and this estimate only considers prescription medicines.
Combining drugs can cause dangerous changes to the cardiovascular system, brain chemistry, and other areas of the body. Ingesting these substances orally can harm the digestive system, liver, and kidneys, while smoking or vaping damages the lungs and throat. When the brain has a flood of different chemicals, organs may begin to shut down in response.
Drug Combinations and Their Dangers
Help to End Polydrug Abuse
Combining drugs for nonmedical reasons, or failing to take prescription medications as explained by a doctor, can be extremely dangerous. When medical professionals prescribe multiple drugs, they try to reduce the interactions between substances; people who struggle with substance abuse involving multiple intoxicating drugs do not often take this into account. Their focus is getting high, and using multiple drugs to achieve this goal can be exceptionally dangerous. The combinations make overdoses harder to treat, so the person is more likely to die or suffer physical disability as a result.
In cases of polysubstance abuse, professional addiction treatment is always recommended. Ultimately, working with medical professionals to safely detox, and then entering a complete rehabilitation program, is the best method to overcome addiction, whether it involves one substance or many substances.